---
---
ROC Computational Linguistics Society
ROCLING
中华民国计算语言学学会
(The Association for Computational Linguistics and Chinese Language Processing)

---
IMPORTANT: We don't maintain the official ROCLING home page anymore.
But I will still update my personal collections on Computational Linguistics here.
CLICK HERE FOR THE NEW OFFICIAL ROCLING WEBSITE
---
Click Here for [Big5| GB| HZ] Chinese Encoding ... Last Update: 1997/09/03
Note for reading Japanese messages ...
---
---
ROCLING Information
---
Chinese and CJK NLP WWW Sites
---
Electronic News / Magazines / Articles (Chinese) / Software Utitilies
Big5 Home Pages:

HyperLinks of Home Pages:

Links to Useful (&& Free !!) Chinese (&CJK) Processing Utilities
---
Machine Translation Systems
---
Text to Speech
---
Searching Engines
non-Commercial/Academic
Commercial
---
Other Online Resources Not Explicitly Linked on this Page
---
Computational Lingustics WWW Sites Worldwide
---
Special Interest Groups
---
Mailing Lists
---
Corpora Information
Announcement of LDC Corpora (Text)
Announcement of LDC Corpora (Speech)
Parallel Text Corpora
---
Shareware Announcements
---
NLP Publications
Kluwer Academic Publishers

Automatic Speech and Speaker Recognition (Chin-Hui Lee, Frank K. Soong and Kuldip K. Paliwal)
Integration of Natural Language and Vision Processing
[Volume I| Volume II| Volume III]
---
Conference Information
---
NL-KR Summary on Conferences and Jobs
---
Job Announcements
Programming
Industrial R&D
Research && Faculty

Univ. of Leeds (UK)
Queen's University of Belfast(UK)
---
Other Info Not Yet Classified/Linked at this Web Page ...
Well, there is so much new info produced every second, I just cannot spend much time to organize them by hand. I had spooled things from mailing lists at my personal directory ... If you didn't find info you want explicitly linked on this page, you may ...
---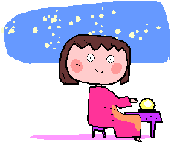 ---
Web Site Info (@帅哥工作坊@)
WebMaster (@叫帅哥太沉重@)
Address:
No. 5, 2F, Industrial East Road IV
Science-Based Industrial Park
Hsinchu, Taiwan 30077, ROC.
地址: 新竹科学园区工业东四路五号二楼
Call-In: 886-3-5770243 EXT 247
FAX-In: 886-3-5770459
有消息要宣布吗? Messages to WebMaster => webmaster@bdc.com.tw
A small trick for anti-spamming ... is to create millions of true/false public addresses toward those suspect DM users ... (DON'T click here if you are visiting this site by hand, it may hang your computer ...)
Copyright 1996. All rights reserved.